We specialize in selling rural properties in St. Joseph, Ogden, Homer, Sidney, Potomac, Champaign, Urbana, Philo, Fithian,
and Danville area, just to name a few. For over 50 years we have been selling quality antiques and estate items. We sell on location or at our indoor Jim Clingan Auction Center. Please contact us with any question you may have. You can call, email or even stop by.
We look forward to hearing from you and helping with all your auction and real estate needs.
Thank you,
Jim Clingan & Erin Clingan-Harrison
Our Realtors:
Jim Clingan –
Owner
Auctioneer
Certified General Appraiser
Acting Managing Broker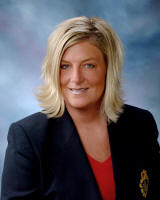 Erin Clingan-Harrison –
Managing Broker License